The history of Emilia Romagna rediscovered through the art and architecture of the territory.
Today we are talking about bridges, extraordinary building works able to overcome the boundaries, connecting the lands and making the world a human dimension.
In Emilia Romagna there are numerous bridges of national and international fame, which deserve to be visited and crossed at least once in life: here are five!
TIBERIUS BRIDGE, RIMINI

Directly from the ancient Rome of 14 AD, stone after stone, the majestic Tiberius Bridge stands in Rimini. With its 5 arches and 62 meters in length, it still unites the streets of the center, crossing the Marecchia river and allowing vehicles to comfortably reach the heart of Rimini. One of the most interesting ancient bridges in Emilia Romagna.

PONTE GOBBO, BOBBIO (PC)

The Ponte Vecchio of the beautiful village of Bobbio has always been nicknamed for its strange shape, Ponte Gobbo (hunchbacked).
273 meters long, it appears as more irregular, given its 11 different arches, placed at different heights. Being impossible to date the construction, it is thought it dates back to Roman times, when the unbeatable Roman army defeated and conquered the village of Bobbio, of Ligurian-Celtic nature.

CALATRAVA'S BRIDGES, REGGIO EMILIA

Creation of the Santiago Caltrava's genius, the namesake bridges in Reggio Emilia always amaze people that are driving on the A1 highway. These three bridges are included in an architectural project called "Le Vele" (the sails). Are you curious? Take a car and drive towards Reggio Emilia!

TREPPONTI, COMACCHIO (FE)

From 1638 the Trepponti, or Ponte Pallotta, astonishes the architecture's lovers that visits Comacchio. Once it served as a gateway to the city, directly on the canal that carried the healthy water needed by the inhabitants.
The vault of Trepponti serves as a crossroads for the four canals that cross and surround the city, called Sant'Agostino, Borgo, San Pietro and Salara.

PONTE SUL TARO (PR)

Monumental bridge built in the early 1800s on the homonymous river in Ponte Taro, with its 566 meters in length and 8 in width, was considered at the time the longest bridge in Europe. Its construction was commissioned by Maria Luisa of Habsburg-Lorraine, Duchess of Parma Piacenza and Guastalla, recruiting all the able to work and rewarding them with a lavish pay and a commemorative medal.
Author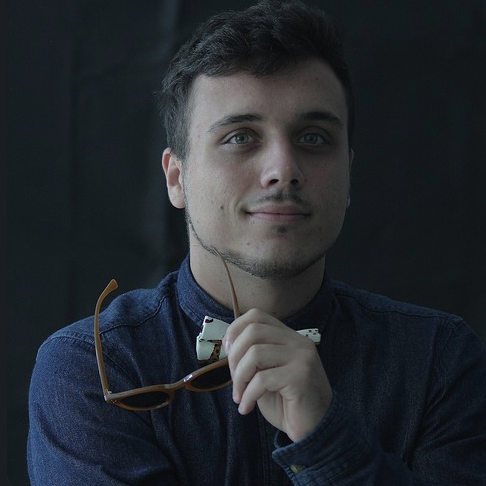 I am a curious explorer from Emilia-Romagna and usually spend my time planning my next trip, searching for the most authentic traditions of the Italian hinterland.
You may also like