This blogpost is the translation of an Italian article by Francesco Mattucci (@iena70) on instaexplorer.it; here the original version.

---


Modena is city of art, quality food, famous engines and bel canto. Putting in the shoes of a Instagramer that visits the city for the first time, we would ask ourselves: where to go? what to photograph? Let's try to give some advices.

PIAZZA GRANDE & THE CATHEDRAL
A must-see in Modena is the main square Piazza Grande with its Cathedral and the Ghirlandina tower, considered the symbol of city. The complex has been included in 1997 in the list of UNESCO World Heritage Sites.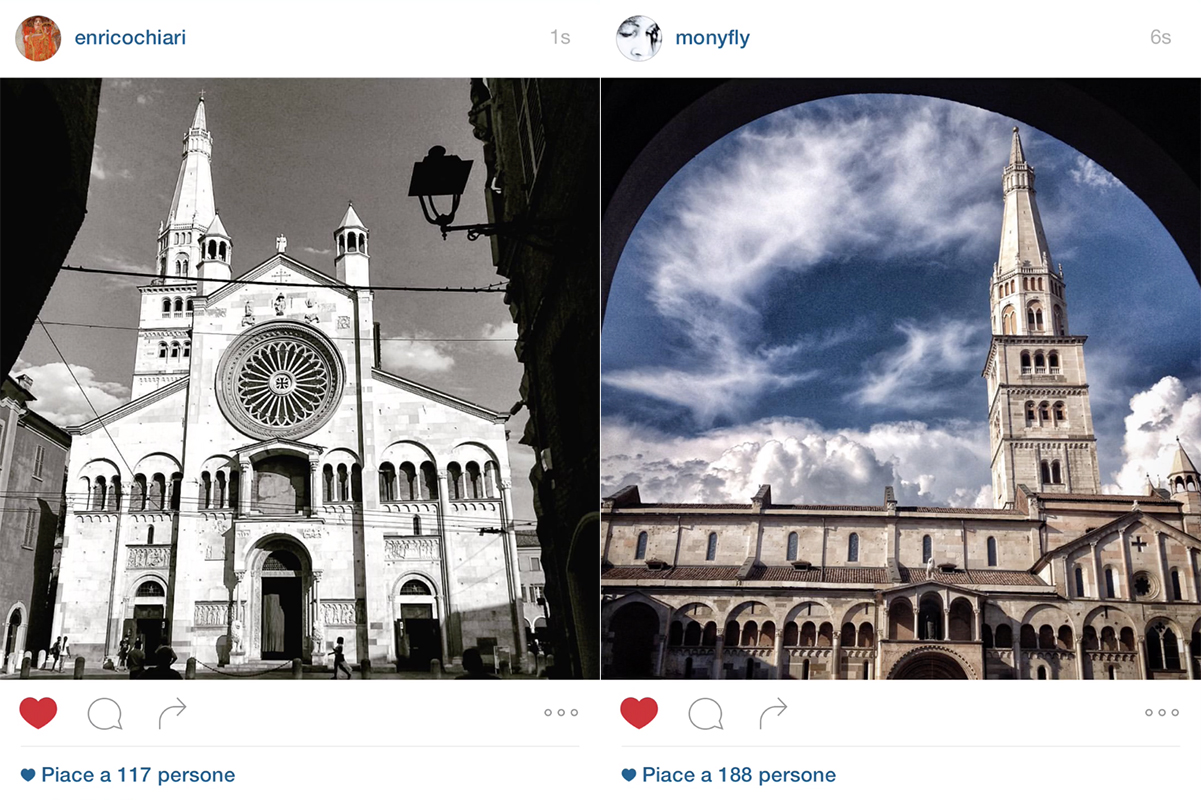 PIAZZA ROMA & THE DUCAL PALACE
Between the XVII and the XIX Centuries the Ducal Palace of Modena  has been home of the Este Court; from the unification of Italy it is home of the prestigious Military Academy. In front of it, Piazza Roma has been completely redeveloped and now houses fountains and water mirrors. A place to visit both day and night that offers the opportunity to achieve suggestive shots.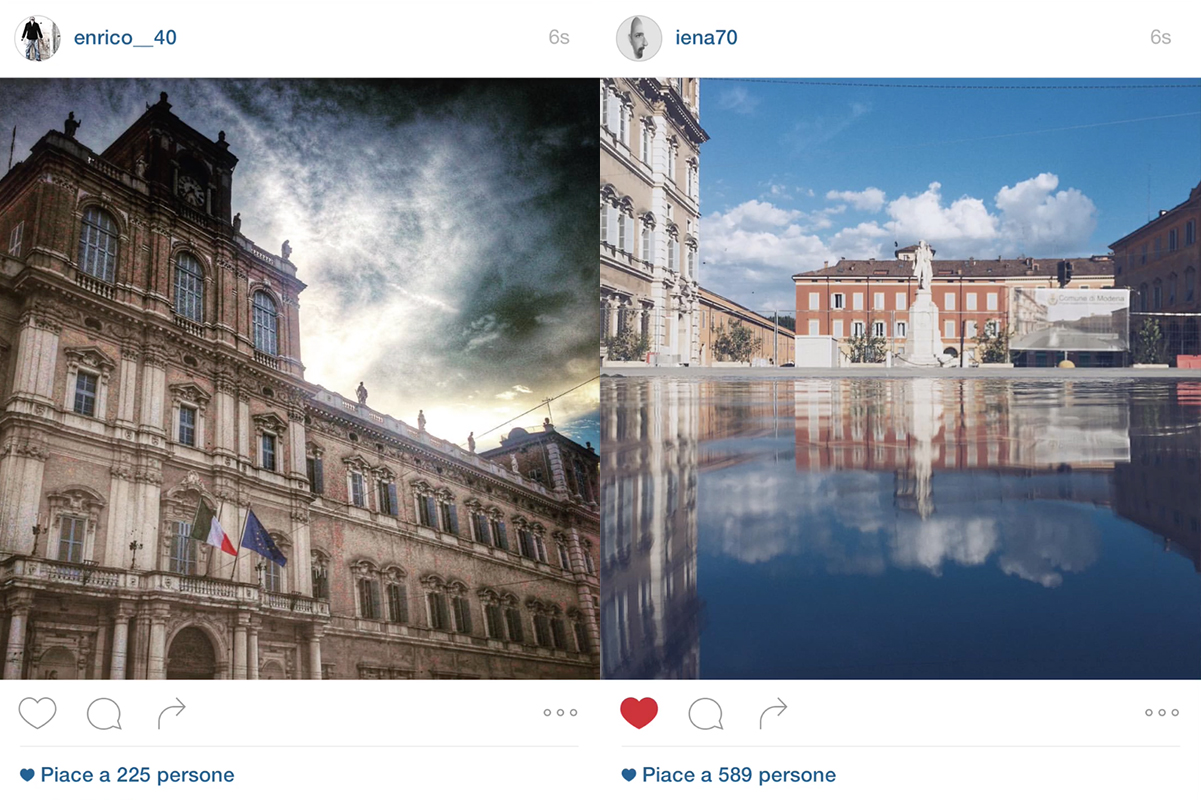 DIREZIONALE 70
Going out from Modena centre, let's go photograph something different. The Direzionale 70 building is one of the city symbols; with its steel and glass towers, suspended squares and pedestrian bridges, it is a place that every Iger shouldn't miss.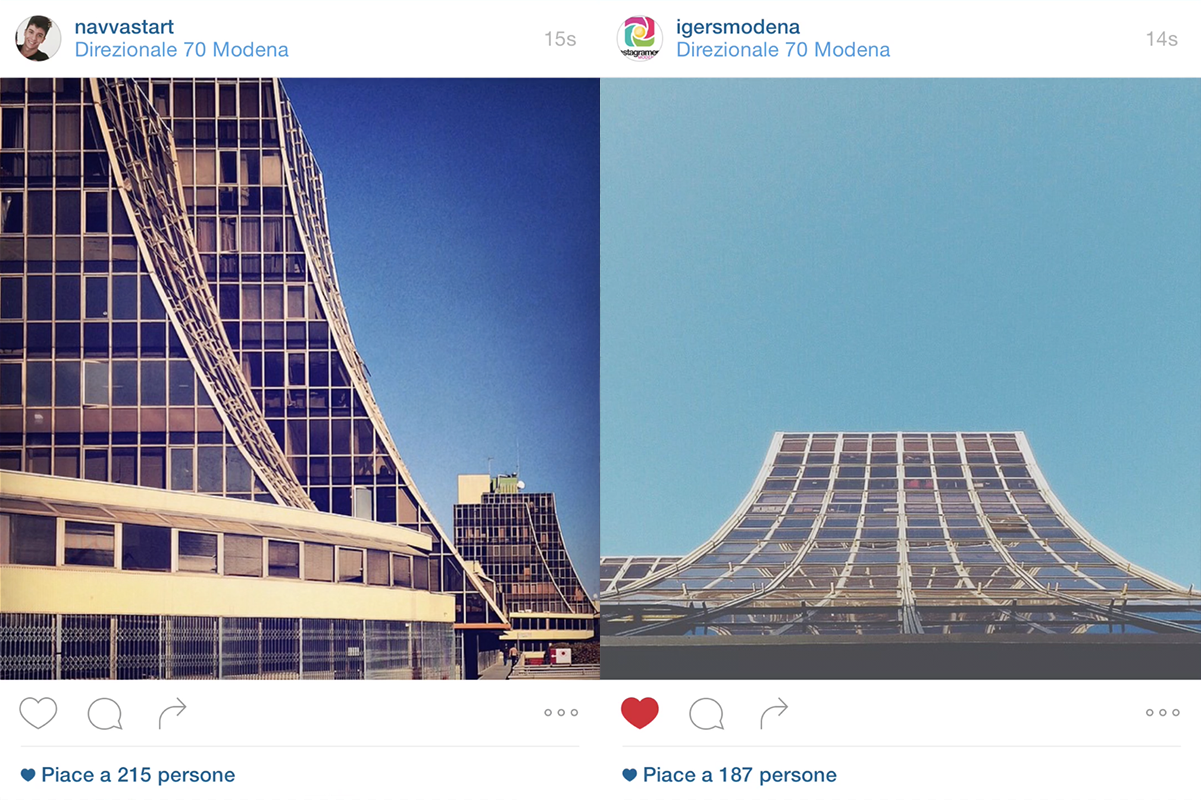 ALDO ROSSI CEMETERY IN SAN CATALDO
Believe us, it is not black humour that drives us to recommend this place. The Modena Cemetery has a wing entirely designed in 1982 by the famous architect Aldo Rossi and even today it represents, despite unfinished, a modern architectural design that is worth to be visited.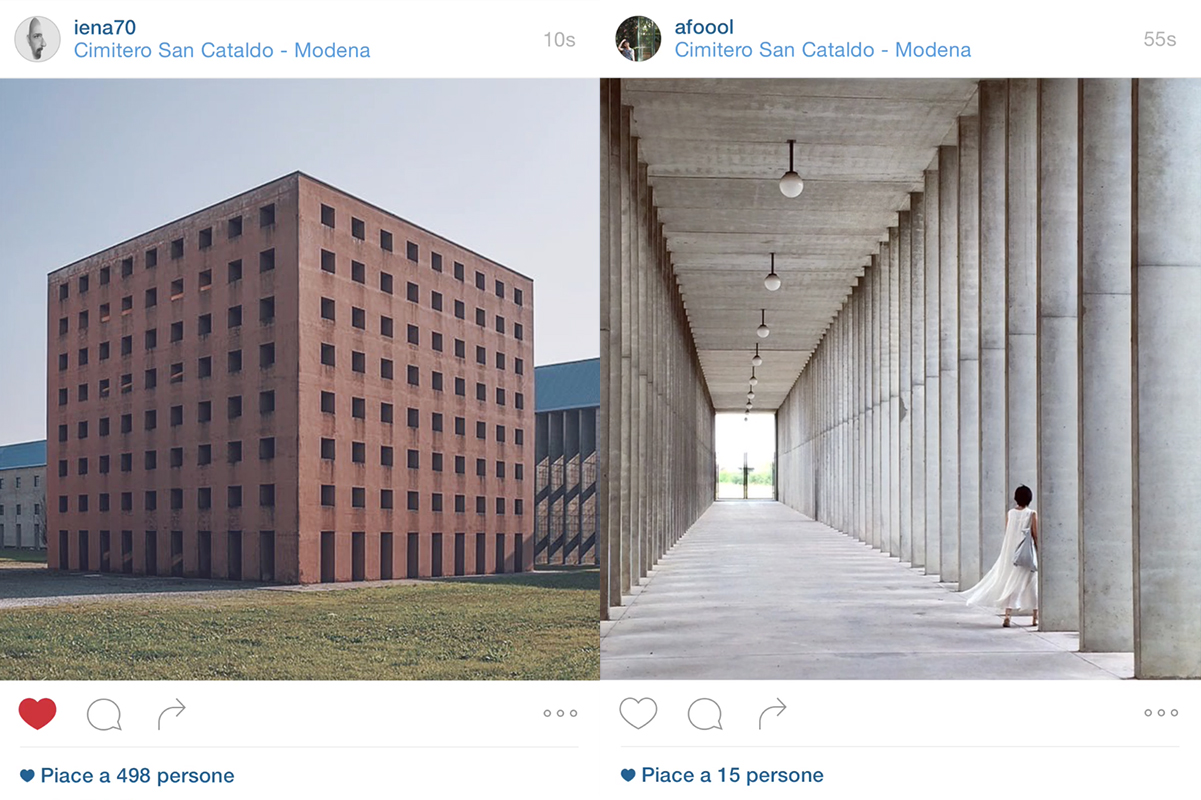 ENZO FERRARI MUSEUM
A few hundred meters from Modena centre, near the railway station, you can see a yellow hood that catches the eye and diverts the attention from the typical architectures of the city. It's the Enzo Ferrari Museum, a space dedicated to the life & work of Enzo Ferrari, founder of the famous Car Manufacturer. Here you can see not only cars, but also objects and things that made the history of this great man.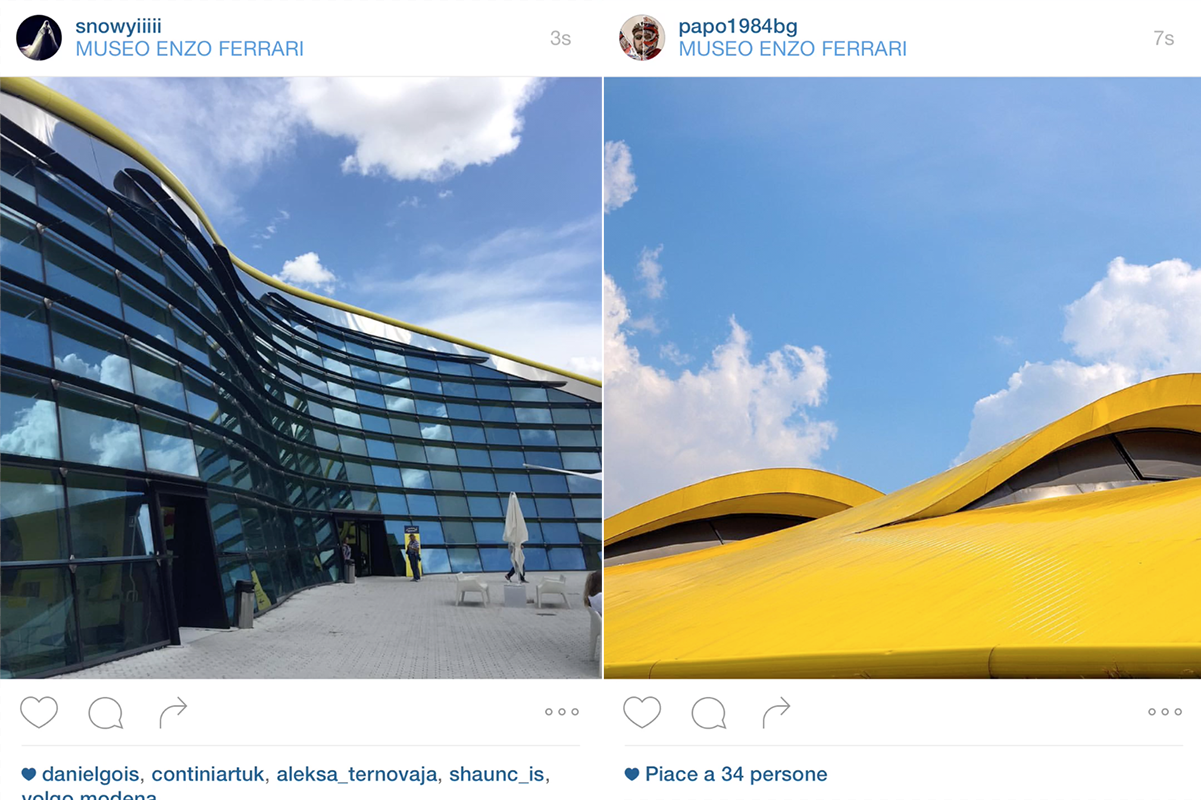 Author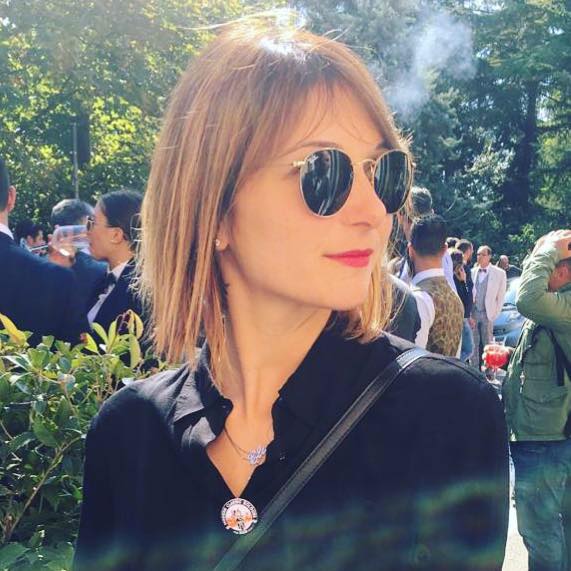 Social Media Manager for @inEmiliaRomagna and full-time mom.