This blogpost is the translation of an Italian article by Barbara Lunghi (@skynet70) on instaexplorer.it; here the original version.

---


Ferrara, UNESCO heritage city, a site where Renaissance and Medieval traits goes together. A small jewel surrounded by walls, simple but charming, quiet but with international events. A city on a human -and bicycle- scale.
Here are our Top 5 things to photograph and post on Instagram.

ESTE CASTLE
The Este Castle is the symbol of the city since the moment its first stone was laid in 1385; it was a fortress and the home of the Este Court. Its medieval battlements have been softened, the drawbridges were removed, but still today its towers remain, along with the prisons, the terrace of the lemons and the moat surrounding it.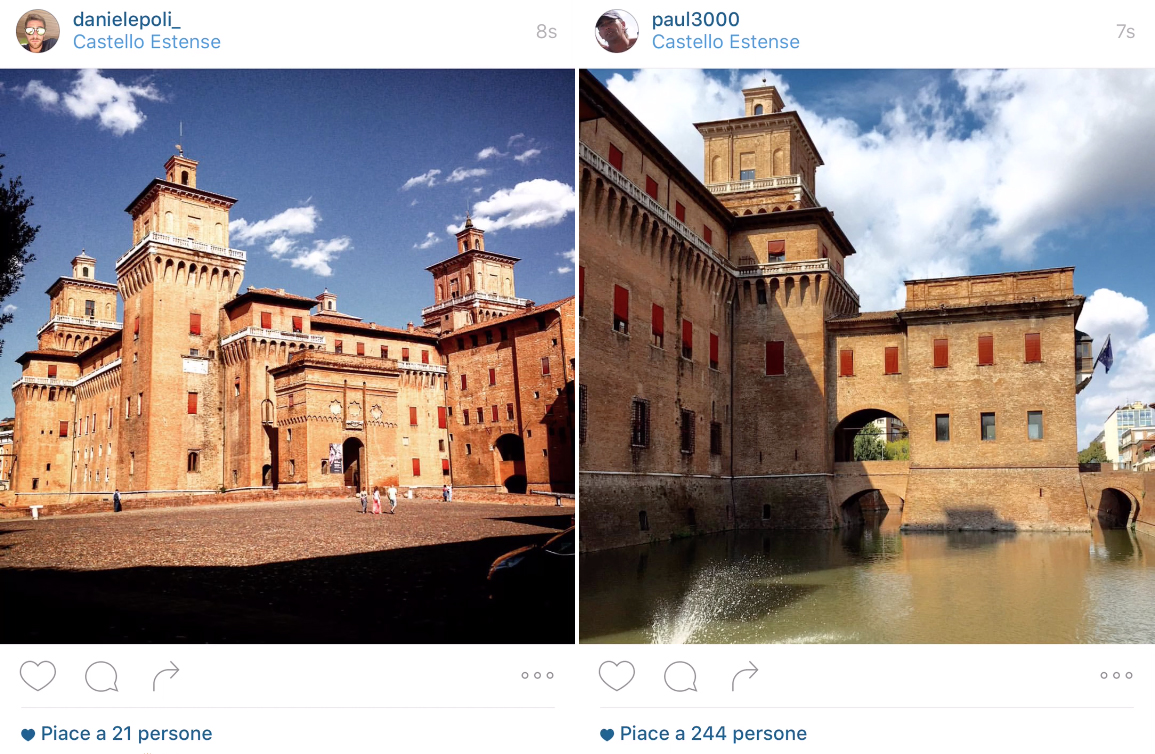 THE CATHEDRAL
The side of the Cathedral that borders Piazza Trento Trieste, the main square of the city, is characterized by a series of carved columns. At night the churchyard is one of the favorite places for the local university students, thanks to the various pubs in the surrounding area.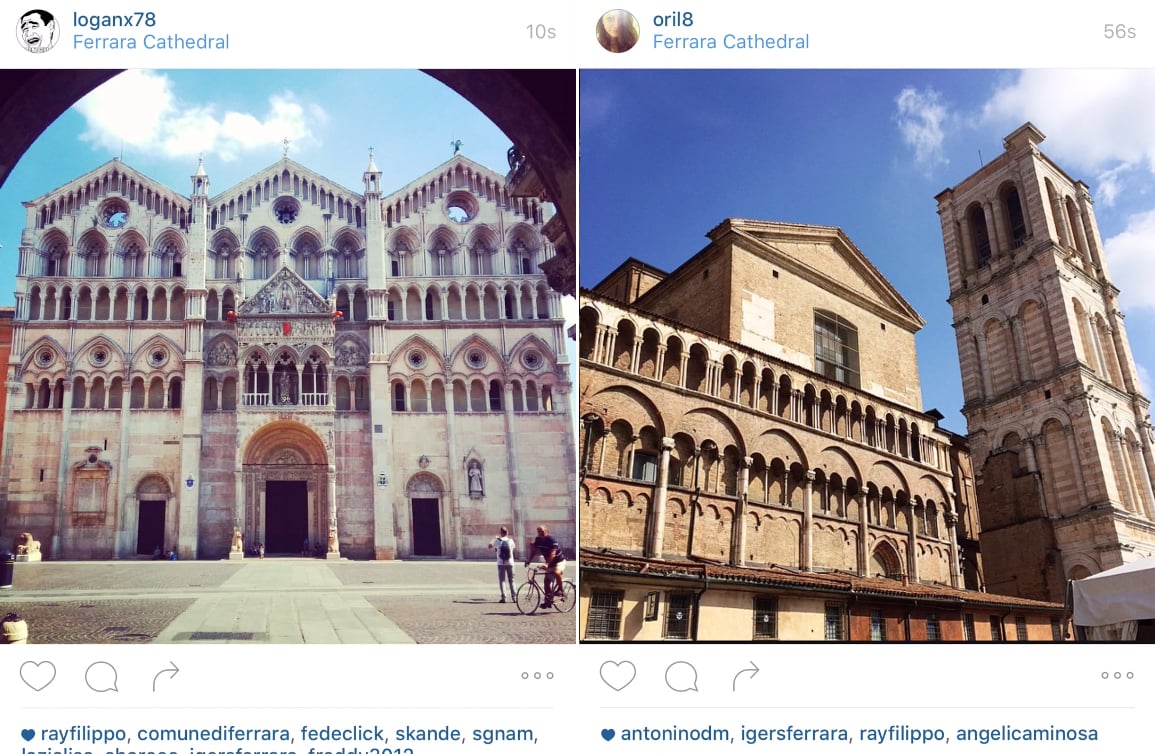 PALAZZO DEI DIAMANTI
Home of the National Art Gallery in Ferrara, Palazzo dei Diamanti (literally Diamonds' Palace) is a Renaissance building designed by the architect Biagio Rossetti. Its name comes from the particular pattern that covers the exterior side of the building and which resembles the shape of a diamond. The legend says that, hidden among these 8.500 points, there is a real diamond.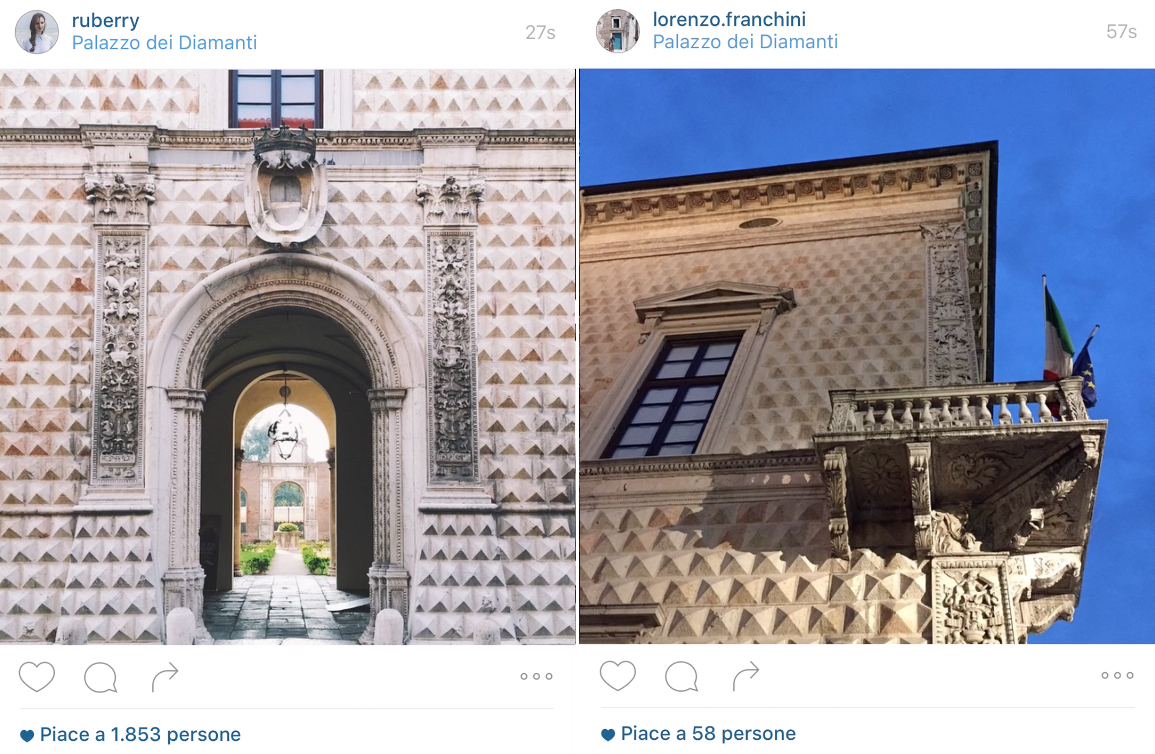 VIA DELLE VOLTE
Via delle Volte (literally Vaults' Street) is located in the medieval heart of the city; made up of several arches, stone patterns and typical cobblestones, in the past it was called Via dei Fondachi dei Mercanti Medioevali. Formerly it was a waterway full of merchants' shops. Today it remains one of the most charming streets of Ferrara, both day and night.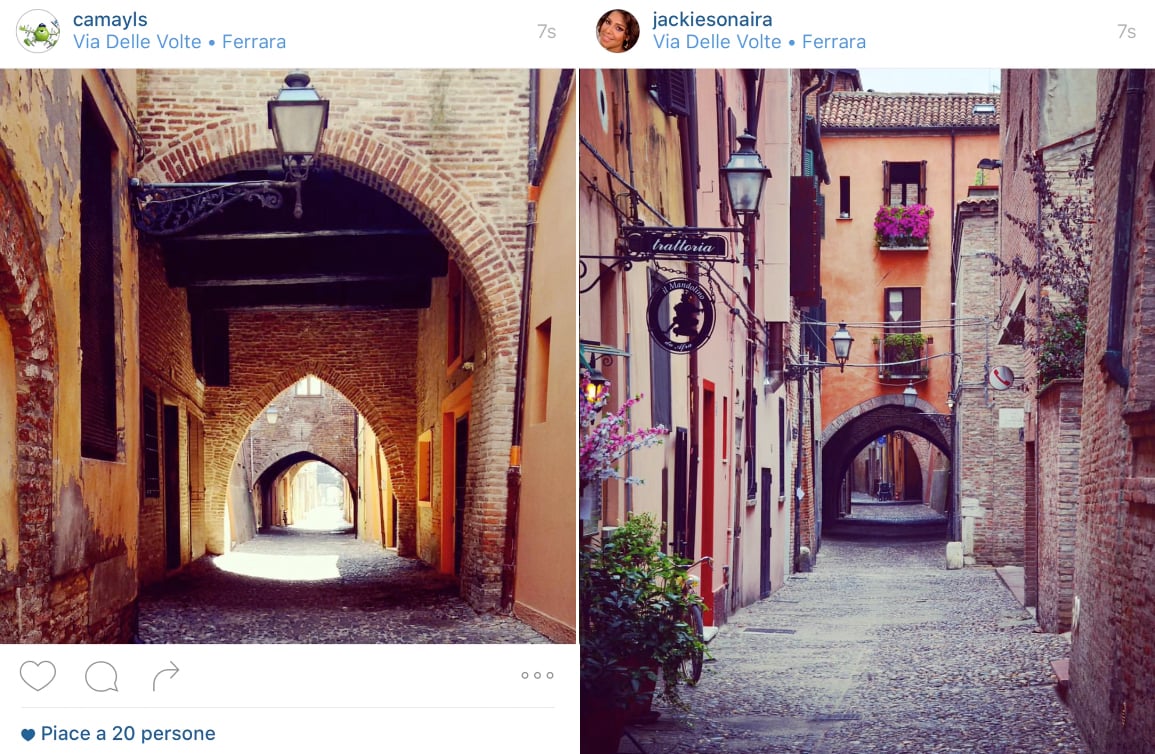 TYPICAL FOOD
After a nice walk, we have to delight the palate enjoying some of the typical Ferrara's dishes in one of the many trattorie. Many would be the specialties, but for a first approach we recommend Pumpkin Cappellacci, strictly with meat ragù, and Coppia Bread, unmistakable for its shape and its wonderful crispness.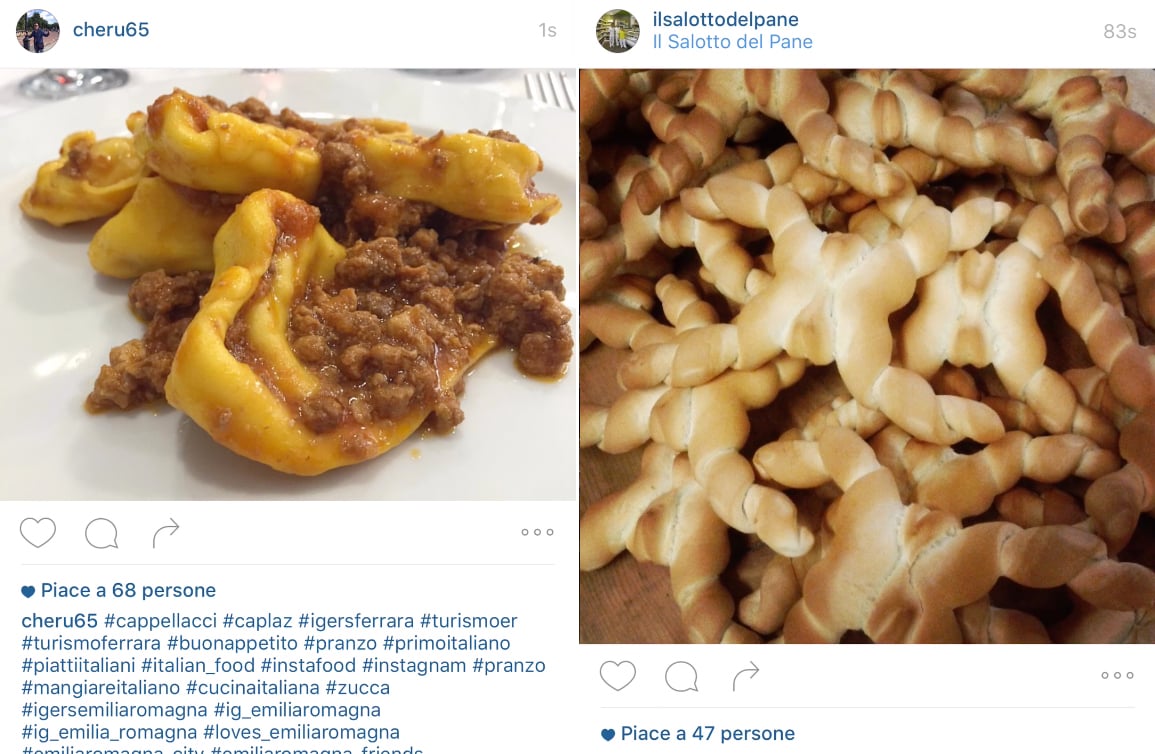 Author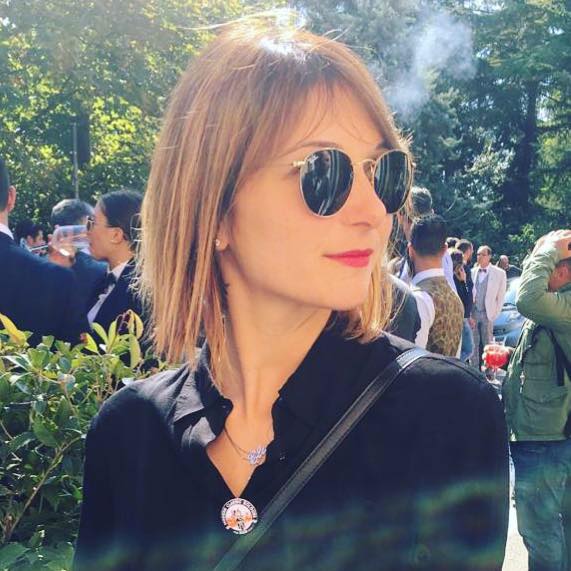 Social Media Manager for @inEmiliaRomagna and full-time mom.