Would you ever expect a museum inside a shopping center? In Ravenna this is possible in the MIR halls where you can visit the Vespa Museum! With a free entrance you will discover the history of one of the icons of our most loved Motor Valley in the world.
The two-wheeled historic symbol of the "Made in Italy" was patented in 1946 by the design of the aeronautical engineer Corradino D'Ascanio, although with a name different from what we know today. Legend has now become reality, it is in fact that Enrico Piaggio just saw the prototype exclaiming: "It seems a wasp!" because of the sound of the engine and the shape of the body that looks from above make it look like insect. Wasp in Italian could be translated to Vespa.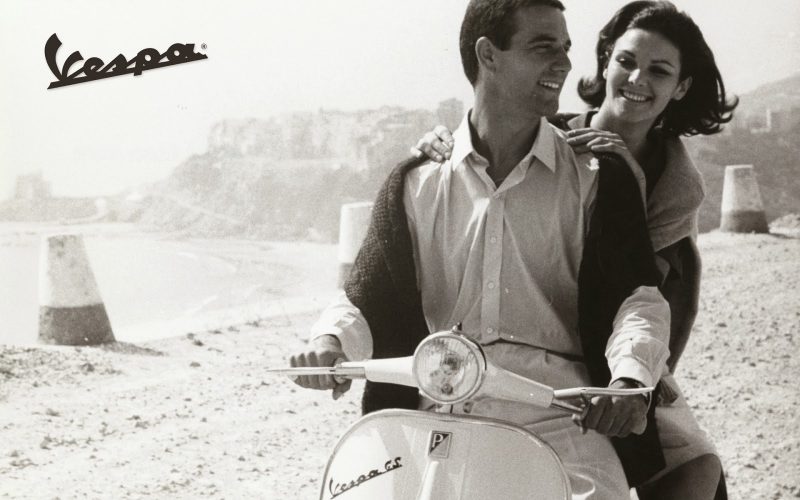 It did not take long for the whole world, like the historic owner Piaggio, to appreciate the forms of Italian motorcycles that within 20 years succeeded in conquering the hearts of people so much as part of today's permanent collection of the Triennale Design Museum in Milan and MoMA in New York.
The symbol of an Italian economic revival, the desire for well-being, running from the hills to Emilia Street to reach the Riviera in the company of his beloved as Cesare Cremonini sings in his famous Italian song.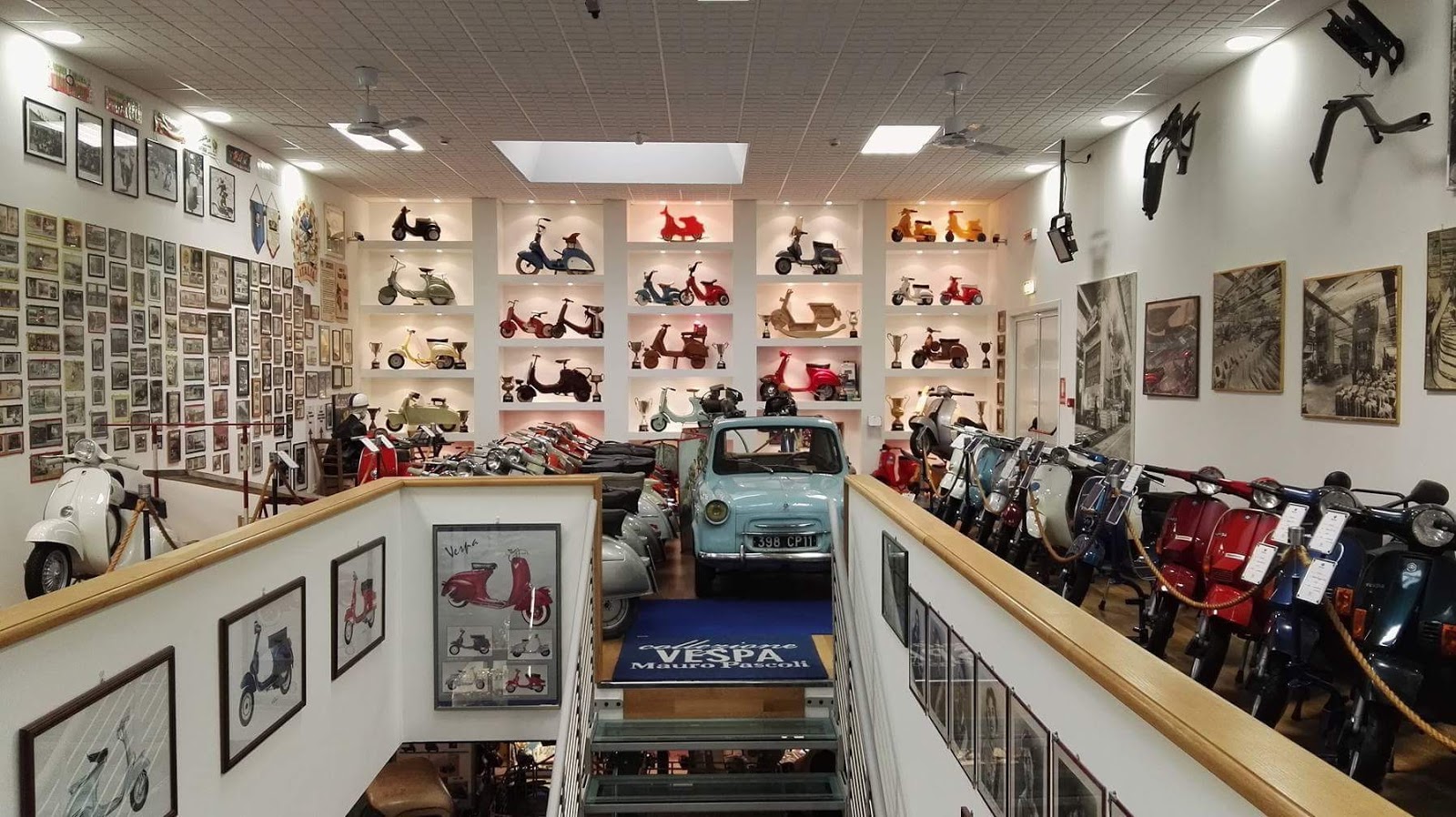 In Emilia-Romagna the Mauro Pascoli collection includes the most significant models of Vespa, from the first 98 to the modern PX of 2000 and the Vespa 250GT (produced in only 999 specimens), for a total of 150 pieces that will surely immerse you in the ' 60-70s. The museum also offers a section of "foreign" wasps, produced under license from several European countries, as well as an interesting collection of paperwork: 1,500 images of posters, photos, posters and posters, and about 200 booklets of use and maintenance. Not to mention the over 1000 placemarks, 300 trophies and regular racing cups, 200 spare parts catalogs and service station manuals, hundreds of toy models and several thousands of original accessories from 1946 to today.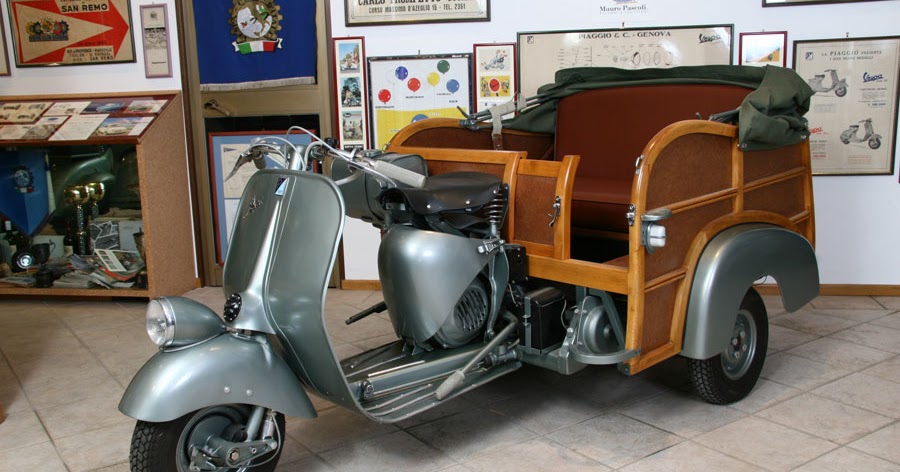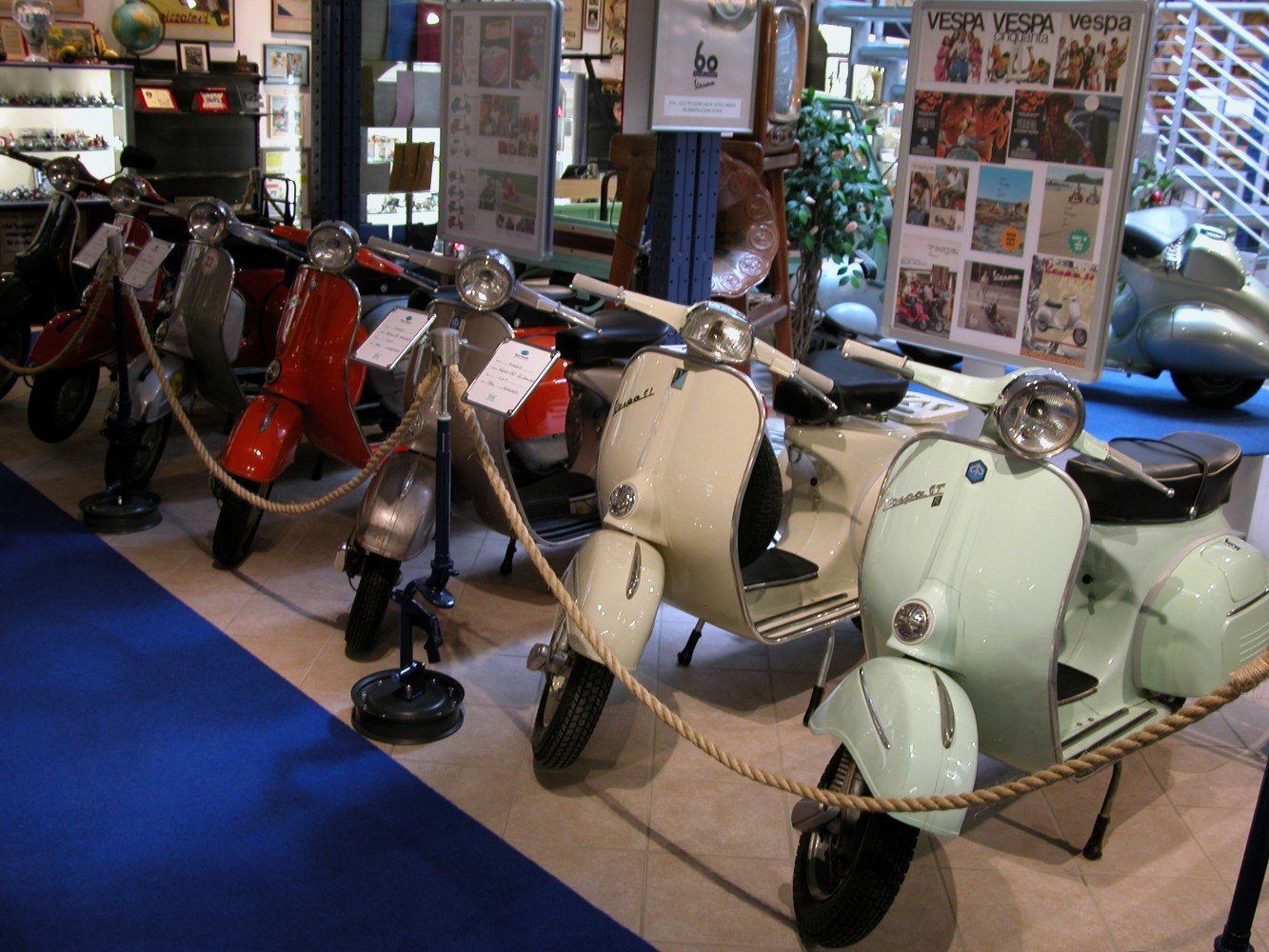 Author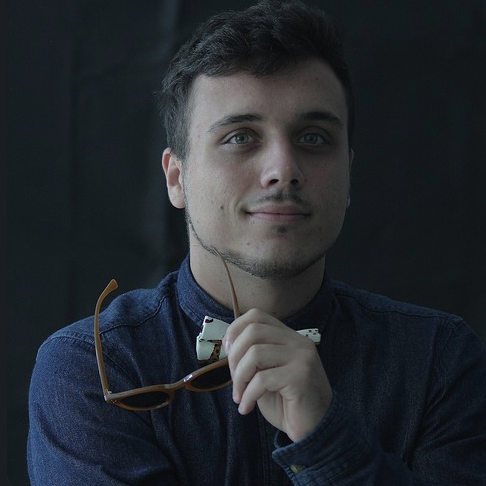 I am a curious explorer from Emilia-Romagna and usually spend my time planning my next trip, searching for the most authentic traditions of the Italian hinterland.