In a small street on the border of the historic center of Parma, there's a very special bicycle shop, one of the few remaining in Italy, which continues to manufacture its products entirely by hand. Here materials and design come together poetically in a single object, thanks to the love and passion of its two owners.

Today we publish the second episode of HandMadeER, the video series dedicated to crafts and handmade products of Emilia-Romagna, and we bring you in Parma discovering the Massimo and Davide's works, artisans and owners of Italy Veloce, a special brand of bicycles which relives the ancient tradition of Parma's bicycle manufacturers, the one where every detail is unique and strictly handmade.

https://youtu.be/M9gt3BQ5xGo
How it all started?

"As many things, we started designing bicycles for fun – I have always been familiar with the world of cycling because when I was young I used to race with my bike but I was very slow.
Every time I started my training I always stopped to repair my bike loosing hours. I always was about to finish last."
How it came to you the idea of the Brand "Italian Veloce"?

"When we saw the exhibition about "futurism" then we have been struck by lightning: "Italia Veloce" (Fast Italy): the wording  it's perfect because it suits the idea of "futurism" and includes the word Italia – it's important for those who wish to travel abroad – "Fast" gives the idea of dynamism, not only about bicycles…"
How you are made up your cycles, what is the real value of a hand-made bicycle?

"Our bicycles are really handcrafted, the frame is handmade in Italy because the steel frames are only handmade, then our bicycles are assembled in this small lab; we make all finishing here because we believe in customized bicycles."
Could you tell us one of the most strange requests you received?

"For example, once a guy asked us to fix on his bike a metal hook to hold an umbrella,: in fact, he was an umbrellas collector!"
What are the details characterizing an "Italia Veloce" bike?

"For instance, these are the brake pads, we put them here. Furthermore, these are special cork pieces, we handmade them, they are needed to brake; the everyday rubber pieces are not good enough for our bike wheels."
When did you decide to start producing and designing bikes?

"For many years I worked as an architect, then I started to collaborate with Bianchi, Milani and other brands designing bicycles & accessories; finally we started with our main brand"
Looking at your bike, they are very "ferrous"; what is the reason why you choose this material?

"My father owned a blacksmith shop; when I was 9-10 I learned to weld. That's why I have the passion for iron and for this job."

---


Today Massimo and Davide carry out their activity with care and transportation, according to their personal way of seeing the world of two wheels.
A world that runs fast, dominated by technology but fully understood only by working every single piece with their bare hands. For more information please contact info@italiaveloce.it


Author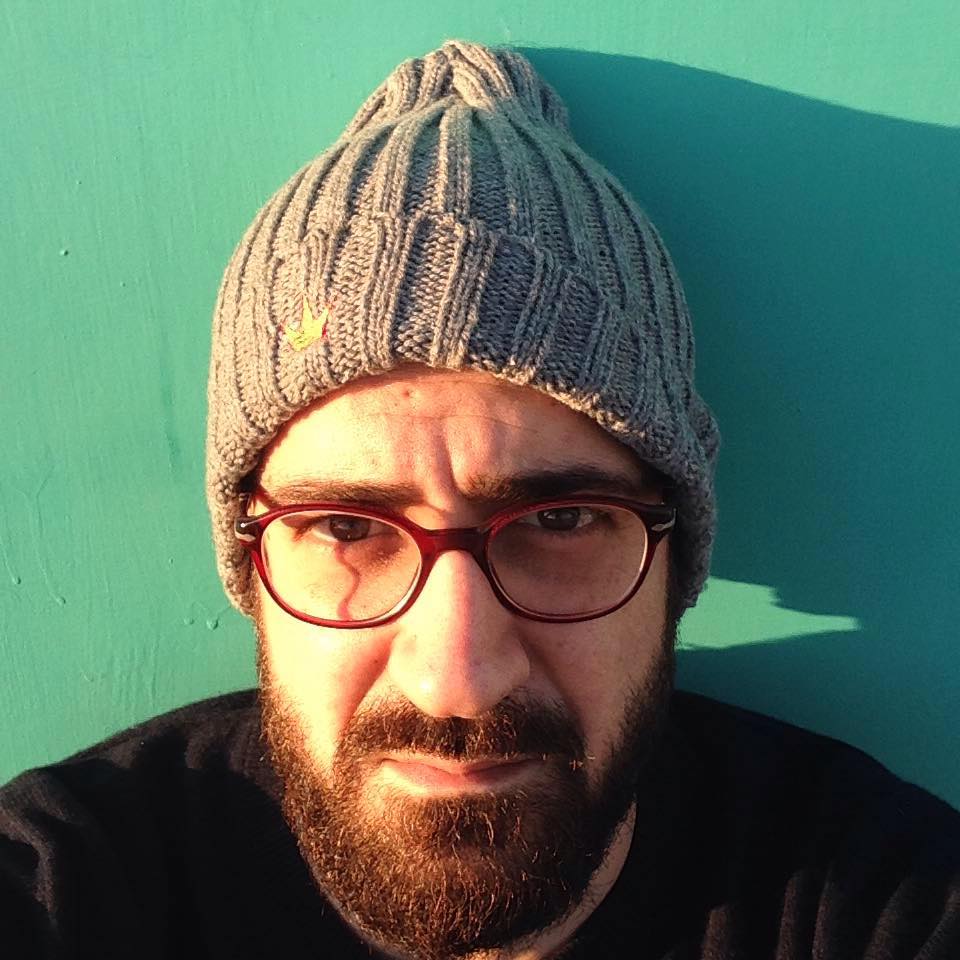 Explorer and Adventurer: loves sailing the oceans, climbing the highest mountains and surfing on the waves of the web