The springy Emilia-Roamgna's sky gets colored by the gaudy shapes and the geometric lines of the funny kites of Cervia: The International Kites Festival of Cervia is coming back to the Adria Coast for its 37th interesting edition!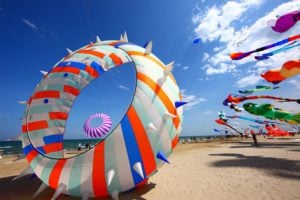 From 21 April to 1 may 2017 between acrobatic challenges, air games, breathtaking exhibitions and nice competitions to beat every possible record, the Cervia's beach will be filed by joviality, colors and 200 guest from all over the entire world. The entertainment starts every morning at 10.00 a.m, until 07.00 p.m, or 12.00 p.m on Saturday with the suggestive night flies, all organized in Cervia's open beach.
Interesting labs are organized also, for young and old, that teaches how to create a handmade colored kite and much more.
In the artistic spaces of the Salt Warehouse takes place the exhibition of the famous kite expert Michel Gressier entitled: "Michel Gressier et ses amis", one of the numerous guests of the 37th edition of the festival, other than the theatrical company Ibex Puppetry, organized by the Muppets creator's daughter, the special return of the Bali Princess Elly Ginanti from Sri Lanka, Masaaki Modegi, key actor of the Japanese kite's art and many other!
This year you could also admire the arts of the Paniko Circus, the great international street artist collective, that wants to honor, in a real funny way, one of the most important topic for its artists: the circus.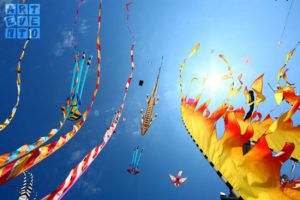 This could be an occasion, for young and old, to learn a really ancient art, created in the IV century: kites have been used in many different ways; ancient documents describes them like rescue items, medieval Chinese sources like measurement ones, in Polynesia kites are usually used for particular religious practices, in Occident they've helped great scientific discoveries and inventions, thanks to incredible minds like Benjamin Franklin or the Wright bros.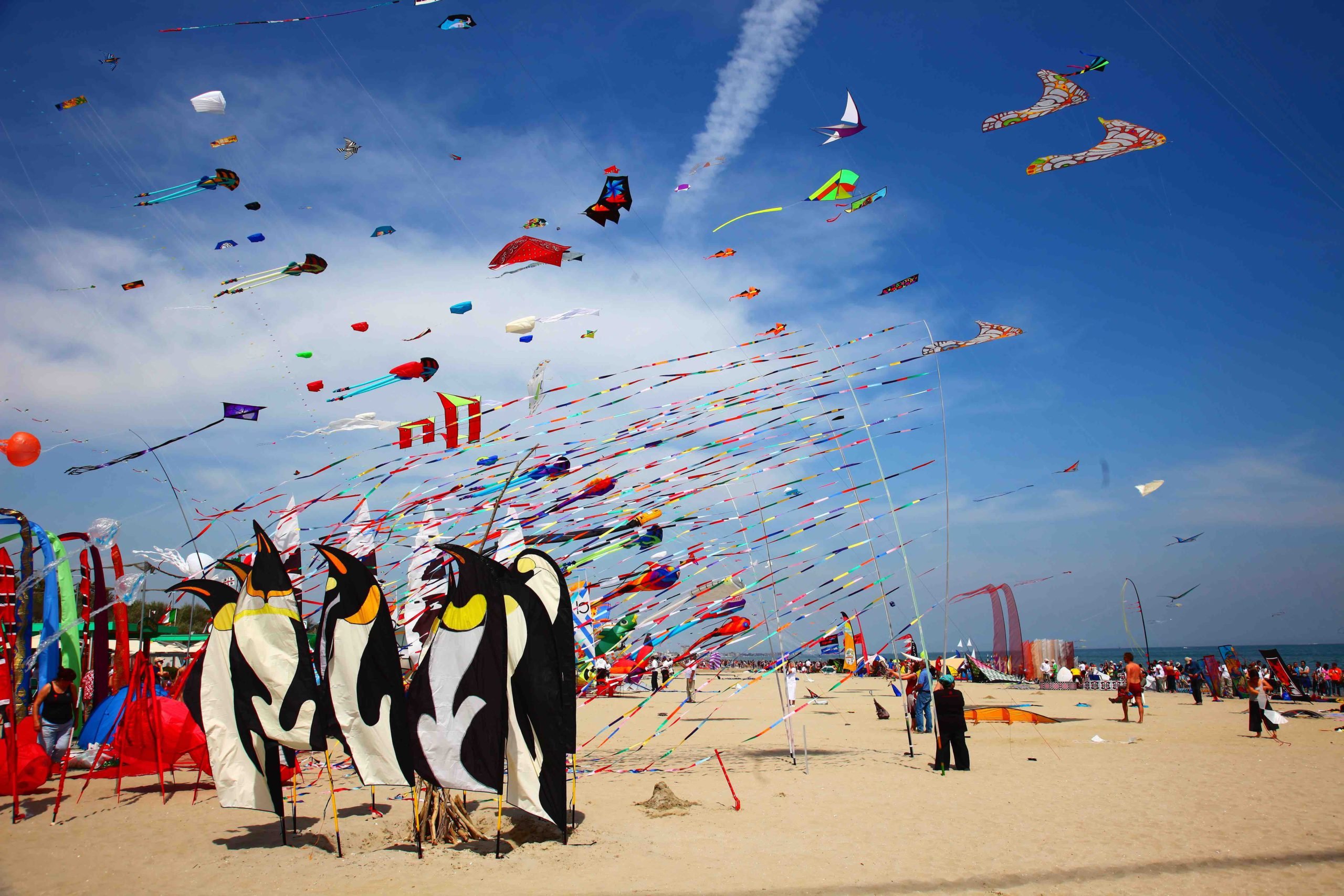 Author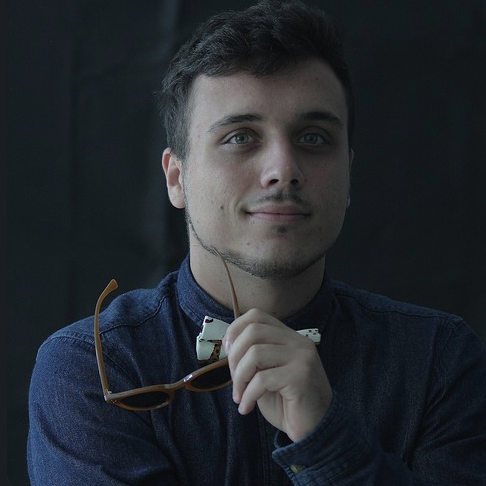 I am a curious explorer from Emilia-Romagna and usually spend my time planning my next trip, searching for the most authentic traditions of the Italian hinterland.