It's harvest time!
Let's celebrate the season of the new wine discovering 3 Emilia-Romagna's typical wines definitely not to miss once you're here.

LAMBRUSCO
Lambrusco cultivation is the most widespread in the lands that extend from Parma to Reggio Emilia and Modena. This crispy and juicy grape give a pleasant bubbly wine that is the most exported in the world.
Lambrusco lovers are divided in many groups: Sorbara, Grasparossa, Salamino.. Some prefer the sweet version, others the dry one; some appreciate the violet note, others the hints of ripe wild berries. Whatever kind of Lambrusco you prefer, this wine is unique and highly recognizable on the first sip: freshness, bubbles and red fruit aromas cannot mislead you.
The perfect pairing? Tigelle & Gnocco Fritto with pork cold cuts, because its bubbles are perfect to clean the palate!

PIGNOLETTO
Pignoletto, made with a white grape of the same name, is produced in a sub-area of Bologna's hills. Here the variations in landscape and perfumes, light and shade, heat and coolness exalt the organoleptic features of this fresh wine with a characteristic bitter aftertaste. In 2011 it has obtained the DOCG certification.
The soul of this wine reflects the habits of the people of Bologna, their love for good living and the cheerful weekends, when students and families leave behind the city life in the "Learned" Bologna to enjoy an day among the green hills. The perfect pairing? An aperitivo with pieces of Mortadella di Bologna IGP & Parmigiano Reggiano cheese.

SANGIOVESE
Sangiovese is the most widespread Italian grape variety: it is the main grape of many excellent wines, like Brunello di Montalcino, Chianti, Montepulciano… and -north of the Appennines, from the hills of Imola to the hills of Rimini– Sangiovese di Romagna DOC.
Sangiovese wine is the expression of the spirit of Romagna: sometimes rough but always straightforward and sincere! It's a red with violet and wild berry aromas, with silky tannins and full body. The perfect pairing? A steamy dish of Cappelletti with broth or with ragù sauce.

Discover more on the Enoteca Emilia Romagna official site or with a visit inside the Sforza Castle in Dozza (few km from Bologna), where it is located.


Author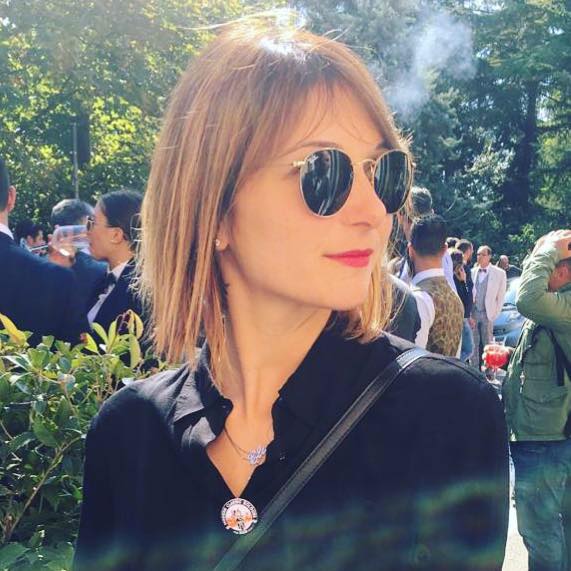 Social Media Manager for @inEmiliaRomagna and full-time mom.