The Italian Farming Factory (Fabbrica Italiana COntadina), better known as FICO, officially opens its doors. It is the first and largest agri-food park in the world. In an area of 9.000 sq, risen in the industrial recovery area of the former CAAB, the agri-food wholesale center of Bologna, it is held all the Italian food & wine culture, in a coherent itinerary that tells the production and transformation of what we eat from the field to the table.

Renamed by everyone as the Disneyland of Food, FICO combines food education with gastronomic entertainment, experiences and educational tours with restaurants and shops of the best Italian fares companies.
The aim is to talk about food, Mediterranean diet (recognized by UNESCO as Immaterial Cultural Heritage of Humanity since November 2010) and the gastronomic vocation that makes Italy famous throughout the world, starting from the beginning and showing live all the production chain.

Here we show you 5 experiences that you can do in FICO, among the many who deserve to be tried:
To discover Italian biodiversity | With 2 hectares of open fields and stables and more than 200 animals including pigs, beef and milk cows, sheep and goats, donkeys and horses, geese, rabbits and hens, it is really possible to observe in person the diversity of the animal and plant races and observe their behavior closely as rarely it is possible. Moreover, along the entire outer perimeter of the Park, the Villa Smeraldi Farming Museum has built a permanent exhibition of more than 40 pieces that tell about work and life in the countryside between the nineteenth and twentieth centuries.

To plant a seed and follow its growth | This is just one of the experiences that can be done in the 6 didactic carousels, each dedicated to a specific topic that links Man and Nature: fire, agriculture, wine beer & oil productions, sea, breeding and future. Precisely in this latter carousel dedicated to Future, it is possible to discover the agriculture that will come, thought in the name of environment's respect; here everyone can plant its own seed in the hydroponic garden and track its growth at distance by registering on www.hortus.eatalyworld.it.

To observe food processing | At FICO there are 40 factories and 21 courses to discover the production phases of the main foods typical of our diet. The interior space is divided into food-types areas (Meat, Fish, Eggs, Dairy Products, Cereals, Fruit and Vegetables, Preserves, Sweets, Drinks) and each of them present one or more experiences and educational activities. Do you want to see the techniques of meat aging? Do you want to learn how to make fresh handmade pasta or the authentic Neapolitan pizza? Do you want to see how Parmigiano Reggiano and other traditional cheeses are produced? Do you want to find out how the real artisan gelato borns or learn how to make a preserves? At FICO there is a course for all of this, and even more: there are courses dedicated to the production of wine oil and handmade beer, Food Photography classes…and so on!

To take part to a truffle hunt | Inside FICO there is a truffle-ground, an area dedicated to cultivation of truffles. Among the 21 already mentioned activities available, one is for learning the truffle hunt techniques, along with breeders and their faithful trained dogs. This is just one of the many outdoor activities that can be done, including discovering the beekeepers' trade and how to care for bees and their development.

To taste the best of Italian Cuisine | FICO is the place where the scent of baking biscuits combines with the scent of truffle risotto, creating a gastronomic tale that captivates every sense. Since the scents that you smell during your visit will make you feel hungry, you will be able to satisfy the palate's wishes in one of the 45 restaurants. There is one for all the tastes and pockets, from traditional street food kiosks (lampredotto, piadina, pizza and focacce) to the themed and starred restaurants, passing through trattorias and bistros.

And for the younger ones? There are specific activities dedicated to children in the AgriBottega, which offers Hands-on Activities (tailoring, woodworking but also realization of objects from waste materials), Learning Activities (from the garden cultivation to the processing of raw materials) and Storytelling Workshops (devoted to the education to listening and patience).


Info

FICO will be open every day from 10am to midnight; the visit can also be done by bike on the "FICO Bike", the three-wheels bicycle designed specifically by Bianchi and produced in 500 samples.

Here is how to get to FICO, which is connected to Bologna Railway Station with a dedicated shuttle that leaves every 30 minutes on weekdays and every 20 minutes on Saturdays and holidays.

---
Author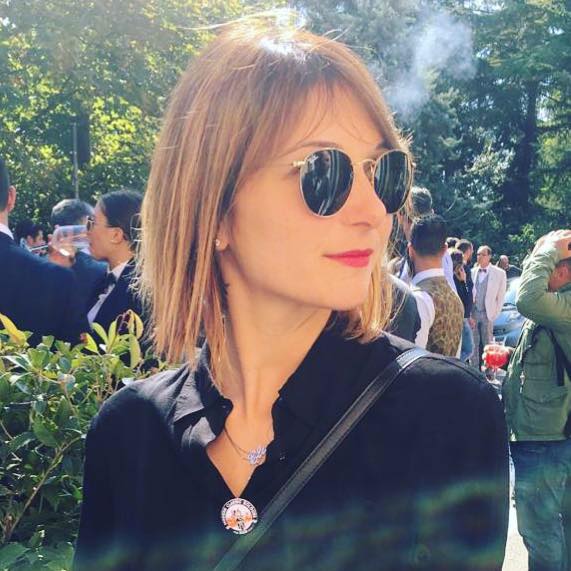 Social Media Manager for @inEmiliaRomagna and full-time mom.